My Favorite Items
- Kaoru's loving staffIntroducing "Specials" -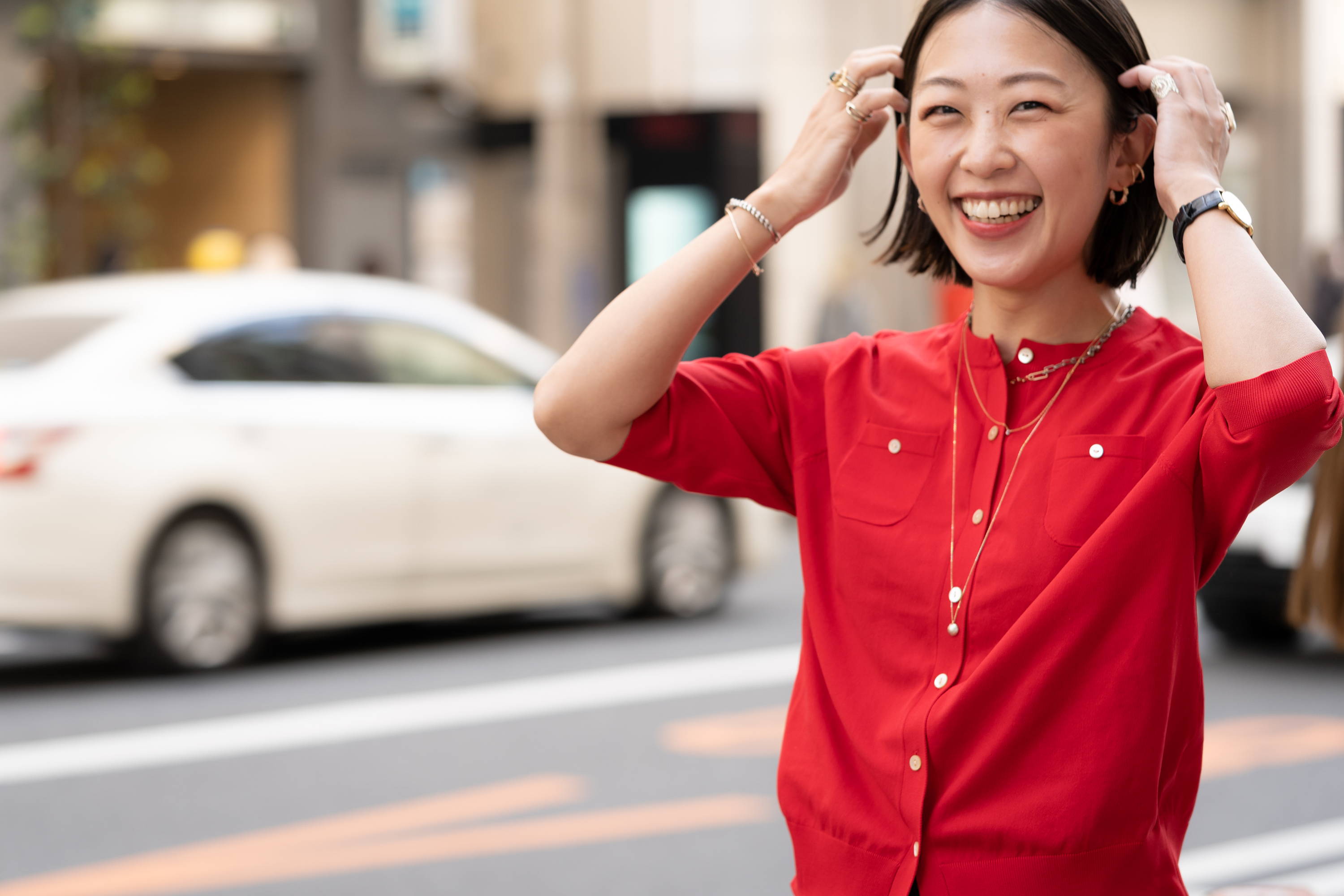 A necklace that felt "new KAORU" in its impact and strength
Manager, Isetan Shinjuku Store

Fusiko Hanashiro

 
Braid Necklace

History: 3 years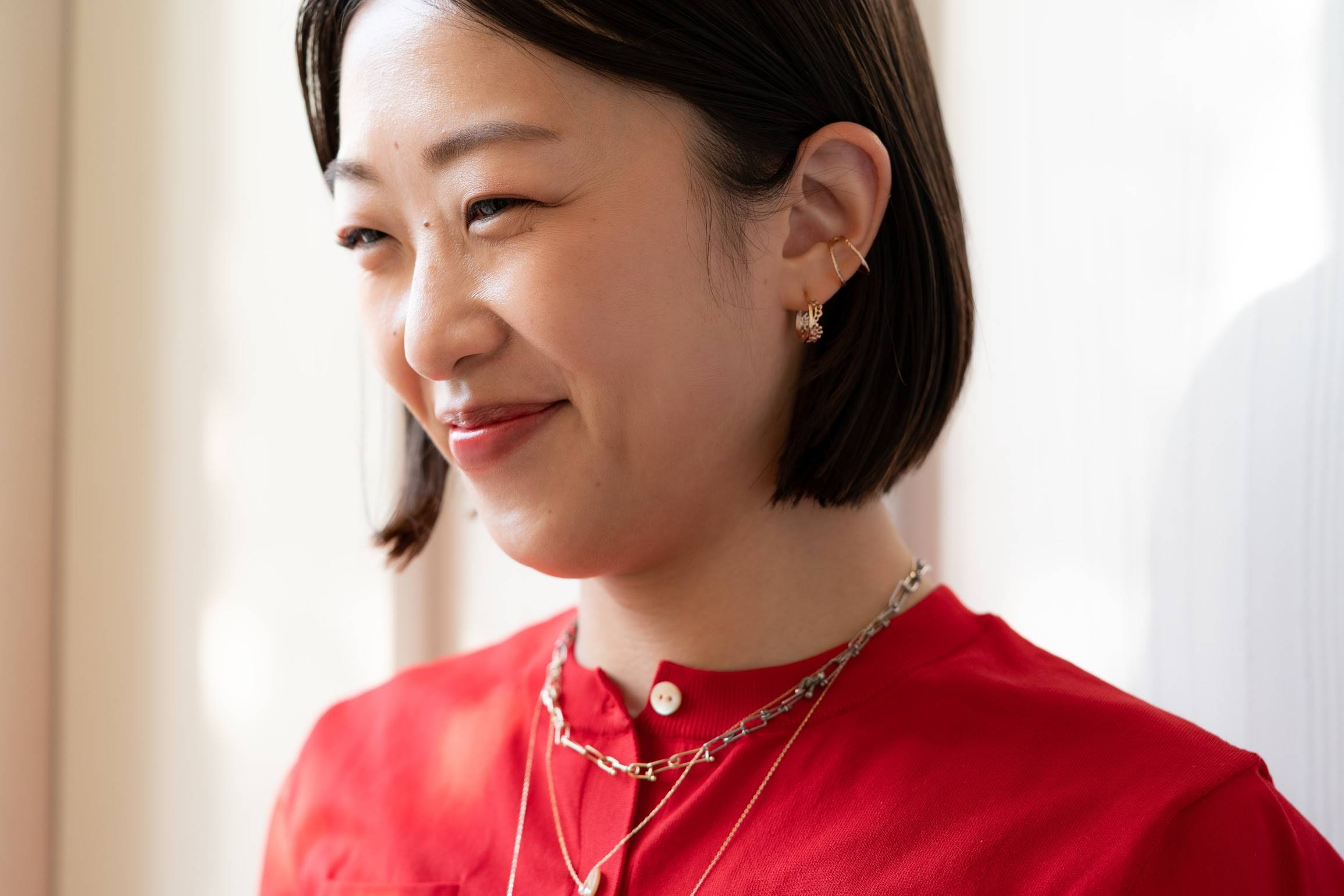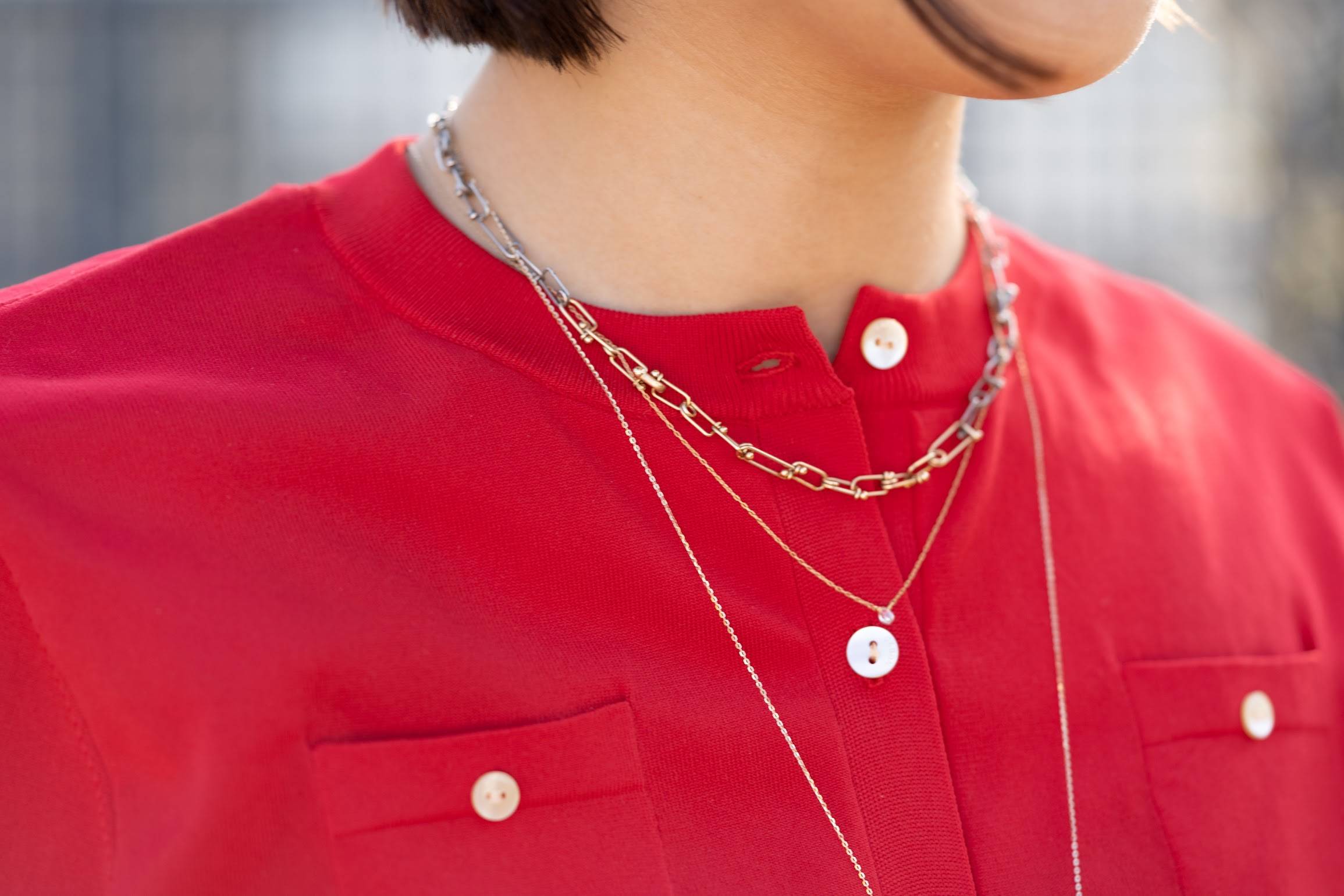 ----- Why did you buy it? Are there any episodes related to items?


I was shocked when I see it as a new work. The designer said, "Such a design necklace like a chain wrapped around it!" I only heard roughly.
After a while, I showed me a picture of the sample, and I fell in love with it at first sight. As I think in each collection, I felt a "new KAORU" especially at this time.
There is no lace motif or natural stone that symbolizes KAORU. At first glance, it looks very simple, but because it is all hand-knitted and requires advanced technology, there are only a limited number of staff who can make it in the atelier. I feel an uncompromising attitude and love for design.
I see a lot of chain-shaped necklaces now, but at that time, the impact and strength were very fresh.
----- Please tell me the standard coordination using this item.
I wear it almost every day of work. Looking at SNS and staff coordination "I want to see it!" I have received a voice, so I try to show it as a sample immediately.
In private, there are many casual clothes, so just wear one T-shirt or trainer, this necklace will make you look cute not only in front of you, but also in the back, so you will feel better.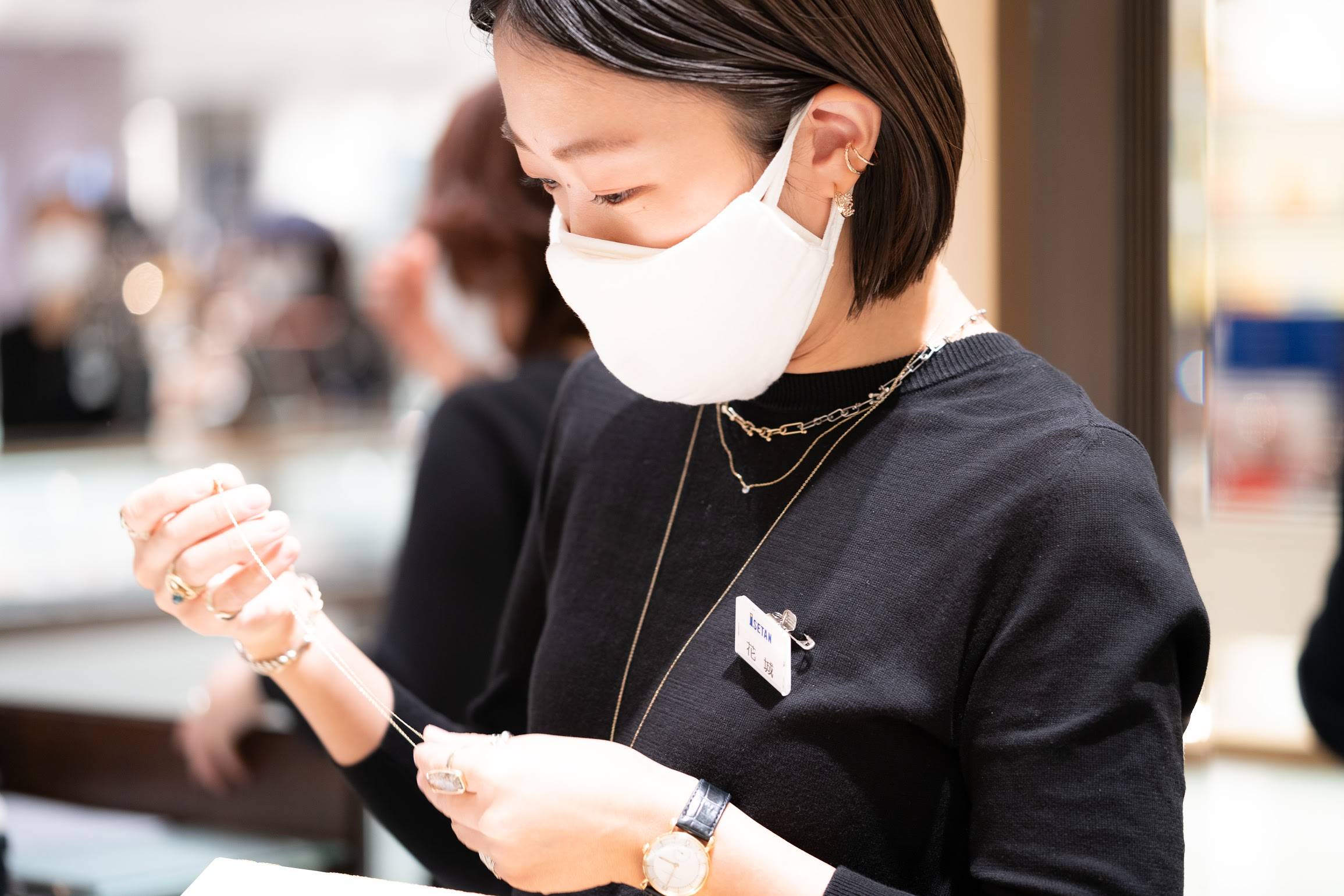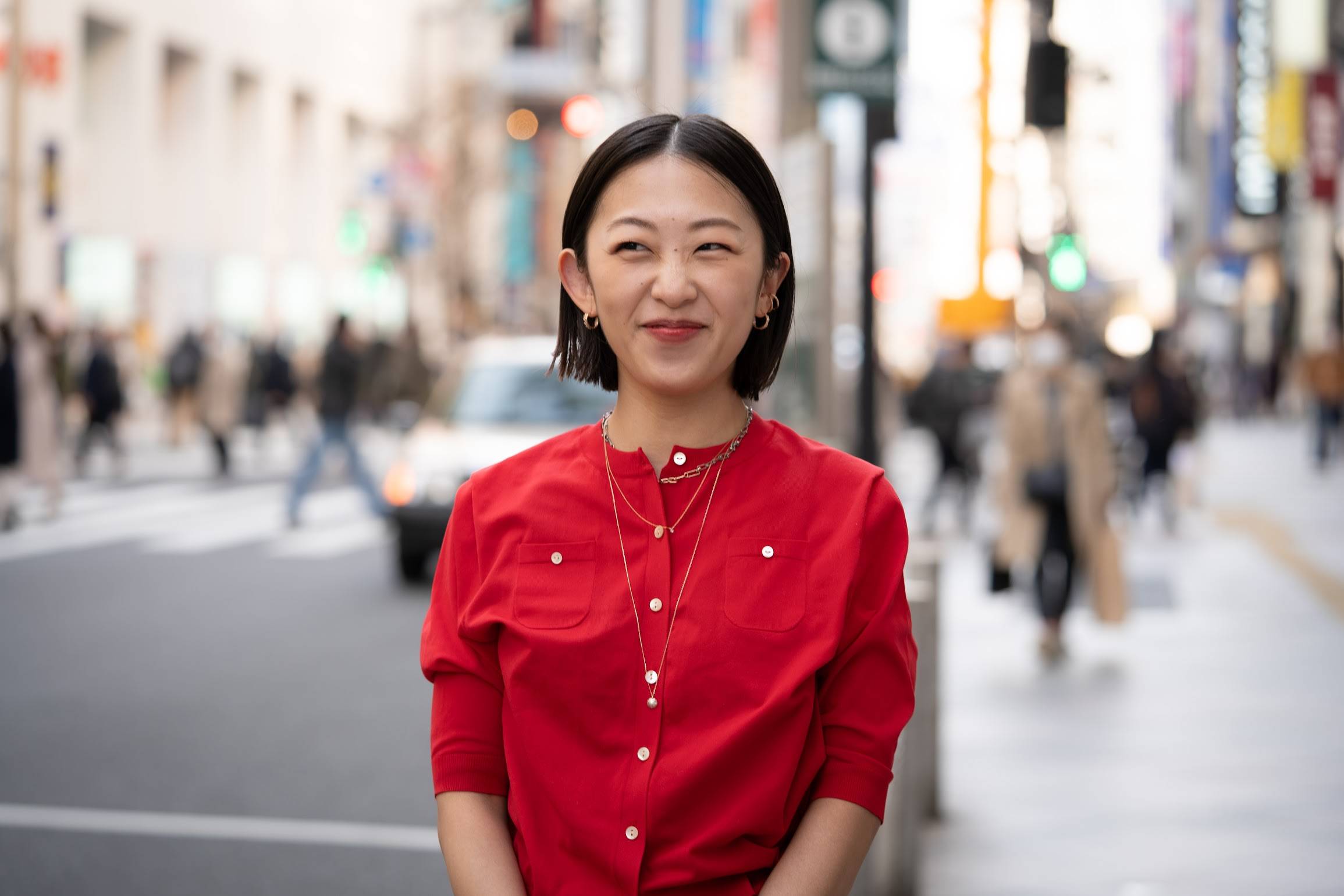 ----- How do you enjoy wearing it when you want to raise your mood?


Even if you want to put in a store event or something, we always coordinate to add this to the leading role. Because there are many simple lines of necklaces on hand, even if you wear 3 to 4 pieces on top of each other, you will not actually be erring. It is fun because it can be used in a wide range of scenes, both as one and as a base for layering.
----- What items are you focusing on now or what do you want someday?
Presented at the 2021 Spring/Summer collection, The Corno goes well with braid necklaces, so we hope to get them eventually. I also definitely buy a KAORU one-point diamond ring and an all-gold braid necklace. (This item is a silver mix)
Thank you very much for your continued patronage of KAORU.




Kaoru's atmosphere and design change dramatically depending on the collection. I am encouraged and entertained by the responses and new discoveries I received each time. Most of all, I feel happy to have such an experience. KAORU is not a big brand, but I think that is why the range of proposals is very wide. If you have a lot of items or are thinking "can I have it?" from now on, I would like you to realize "I am fun" through KAORU, and we would be happy if we could help.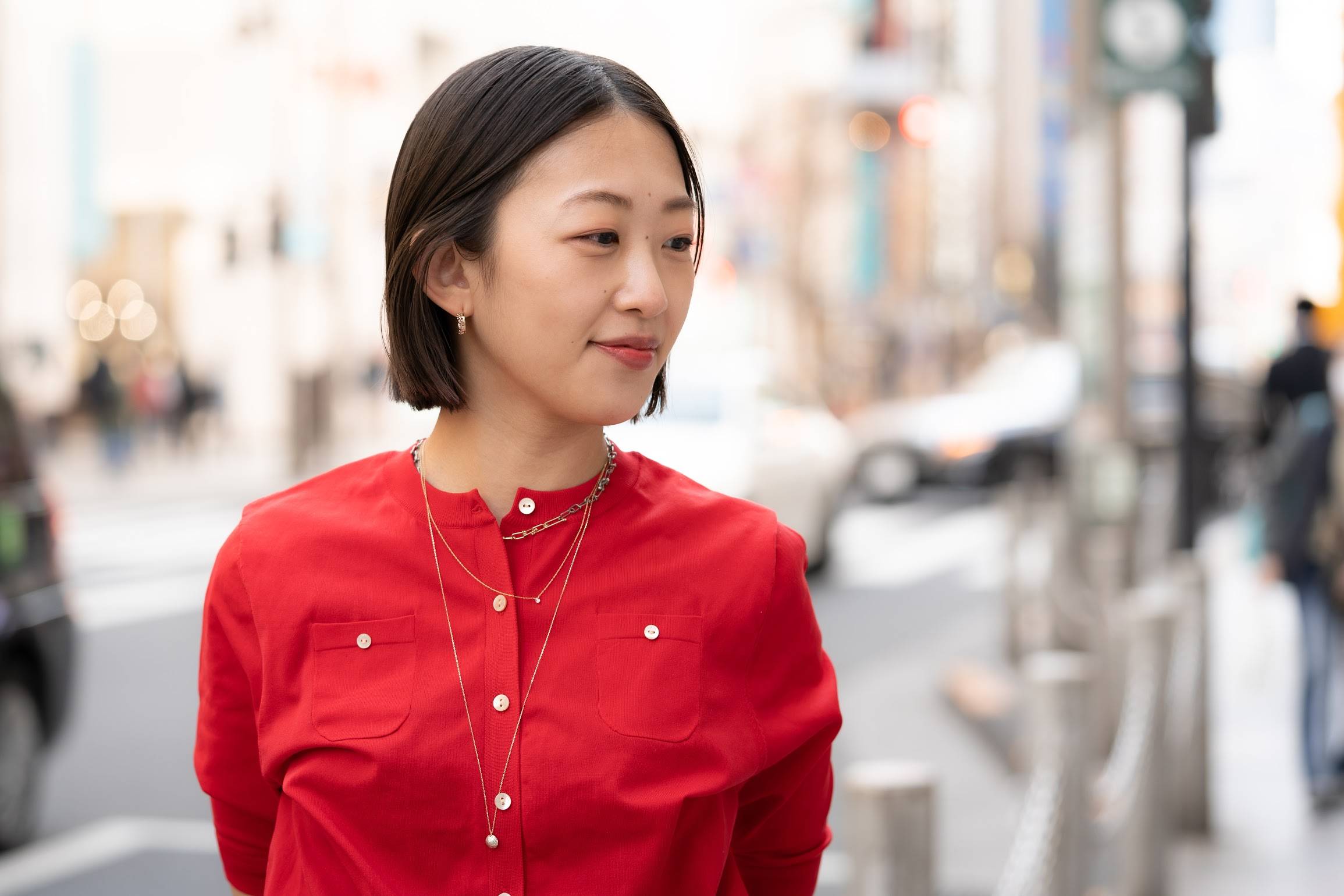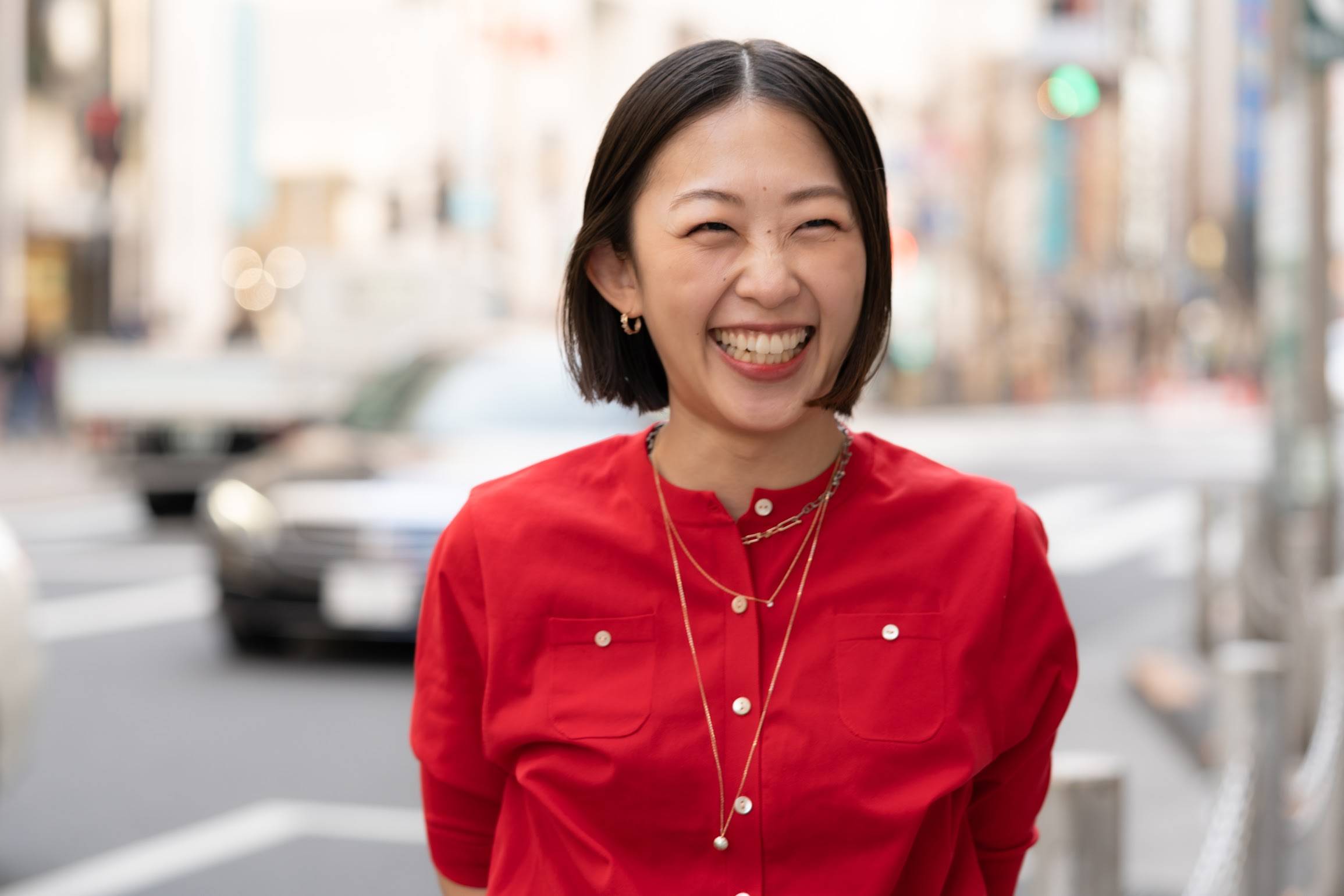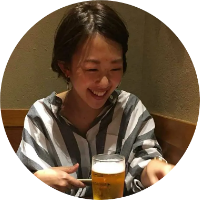 Fusiko Hanashiro

 

Office: Isetan Shinjuku store

Worked: 6 years
Favorite fashion: I often wear mode fashion!




Products introduced today