My Favorite Items
-Kaoru's staffIntroduce "Take"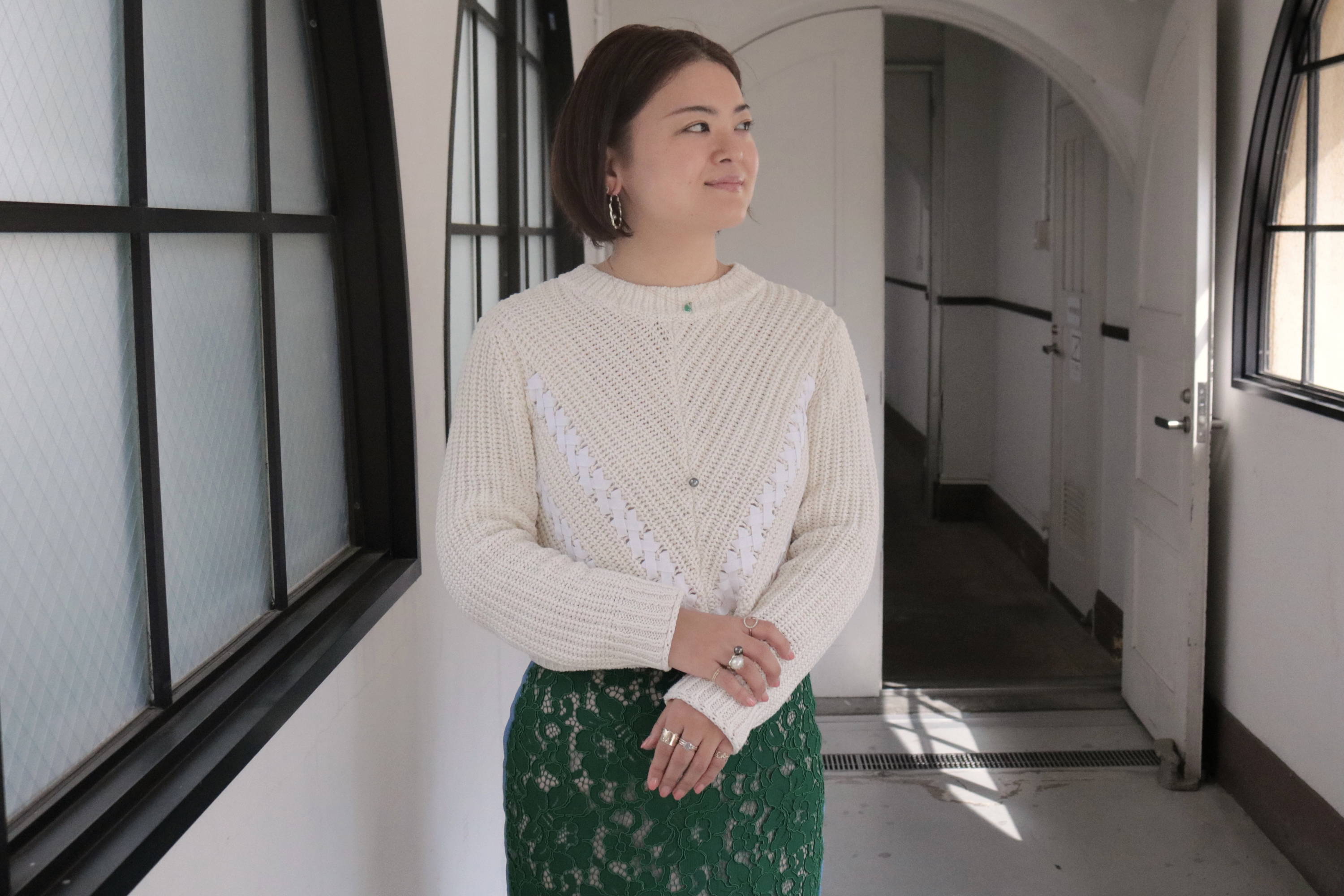 Hankyu Umeda Main Store Manager

Correctly

 
A piercing that changes the impression of black butterfly pearls
Mimosa Black Butterfly Pearl Pierce L / K10 Pink Gold

Love / 3 years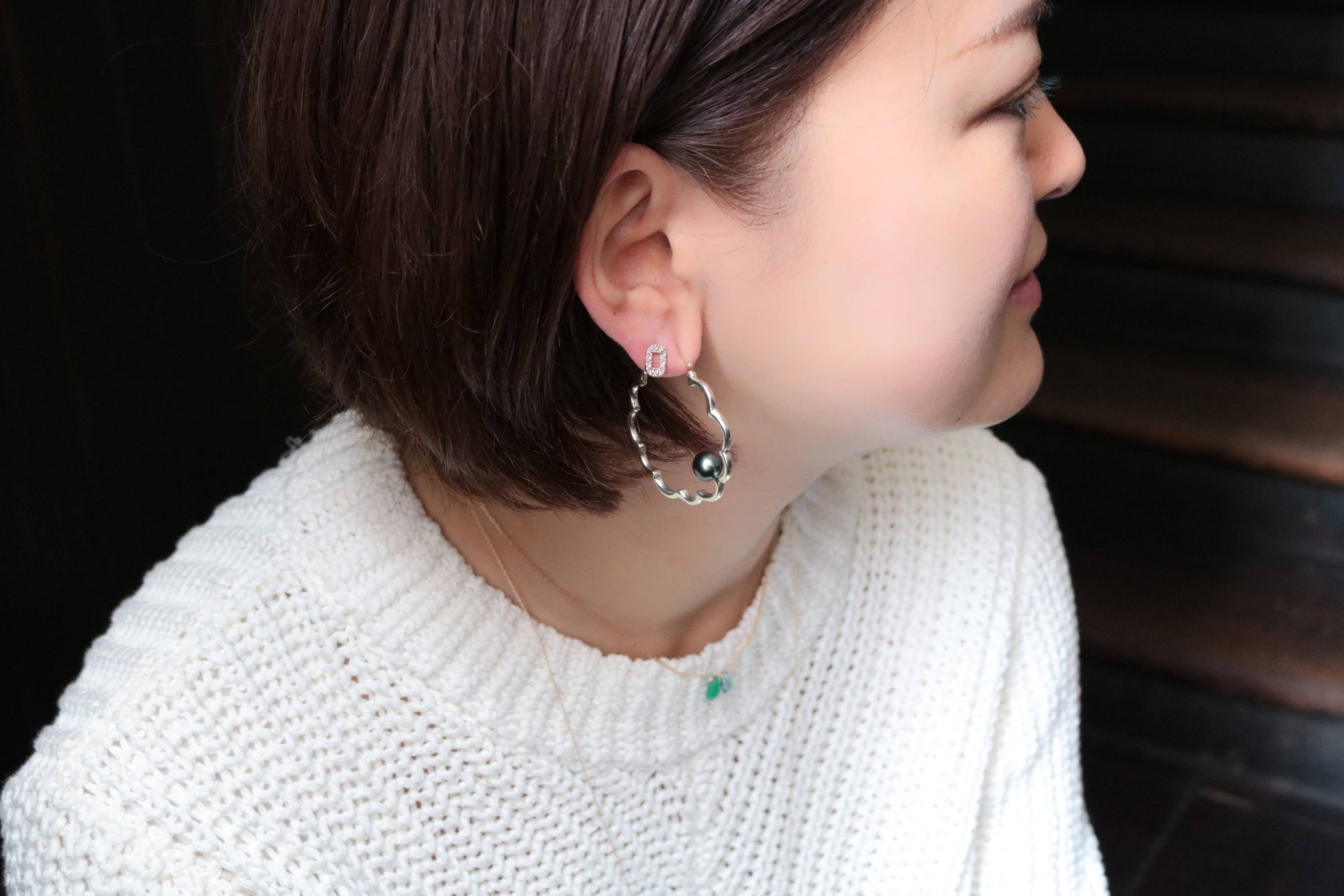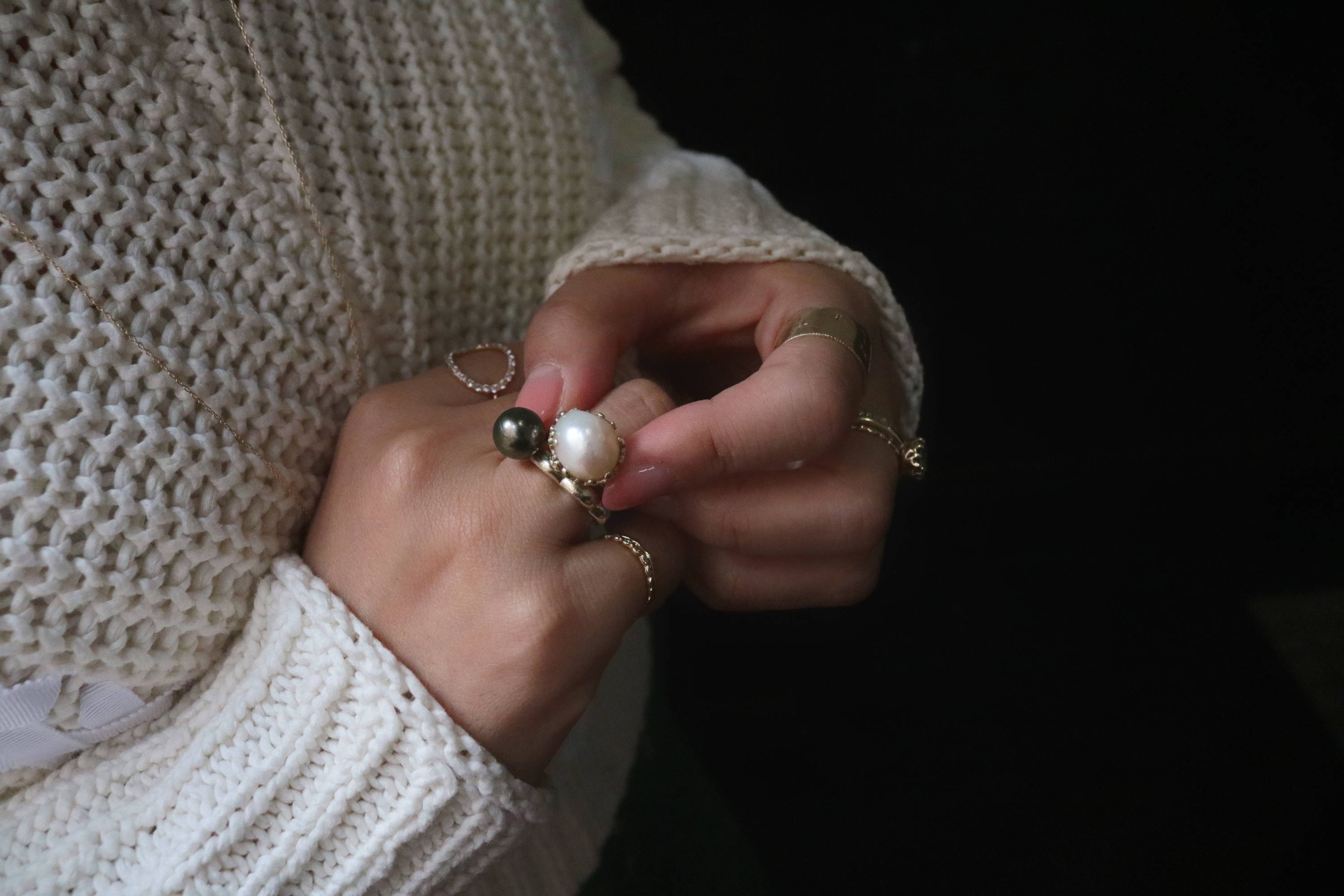 ----- Why did you buy it? Do you have an episode that will come to the item again?


Even in the staff, I have seen many Kaoru items especially, but this item has changed his impression of my black butterfly pearl. Black butterfly pearls piercings were not having a formal impression, so I thought it was hard to put out my hand, but it was changed to a mode impression by matching the Mimosa motif of KAORU standard item.
Mimosa's black butterfly piercing fell and then purchased a matching ring. Do you not fit your shine skin? I'm not worried about the worry, I do not mind at all. When I matched with one point of the core freshwater pearl that I always put on, I did not remove it again.

----- Please tell me the standard coordination using this item.

It is very fun to put on a holiday to a casual dress.
Since the work of black traverse is almost at work, it enjoys its contrast according to clothes such as vivid pink, orange and green.
In addition, since it likes to match with setup, the combination of black butterfly pearls that has made Merihari with a flexible fulm that is likewise a mode is a mode impression, and it is also pretty useful even in work.

----- How do you enjoy yourself, such as when you want to improve your mood?


In the remote meeting in the work, it is often facing your face, but when you wear it, it looks beautiful and it feels beautiful and feels better.


----- Next is the item you want someday?


Corno ring. In fact, I felt that new nuances were fun when I put it on. Simple, but Kaoru is getting stuck with guts and is the next collection.
I get a reason to notice the new values ​​for my style from the items of Kaoru.
Not only the part that is said that the watermark pattern, the plant motif, natural stone, etc. "KAORU is like", but also the collection of shiny nuances and contemporary forms is always handled with the concept of "challenge" I think it is "KAORU".
"I'm this way," I think that "I'm going to make this kind!" Is more fun.
So, I want you to try to try it first, and I would like to try it first, and please propose a new discovery there.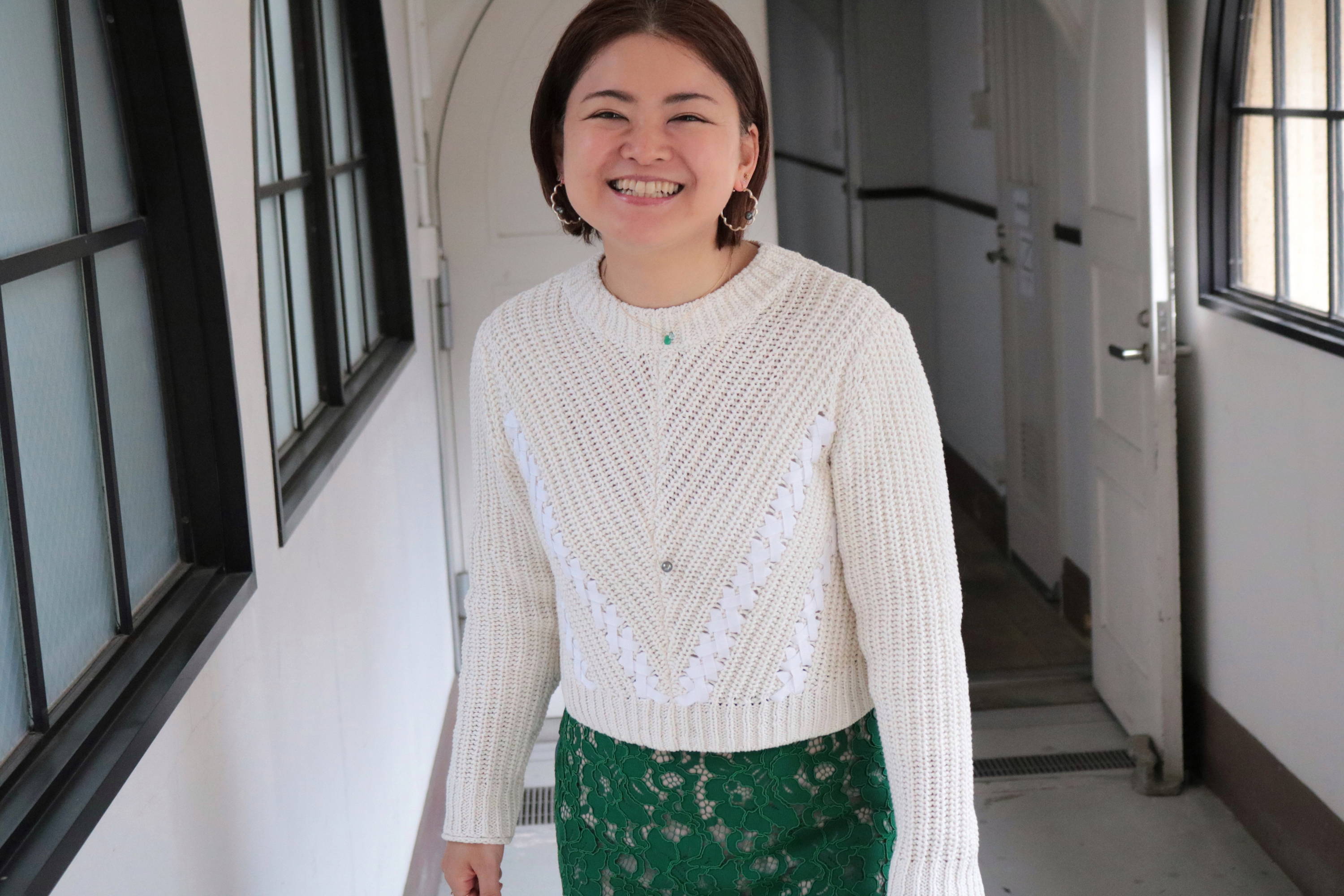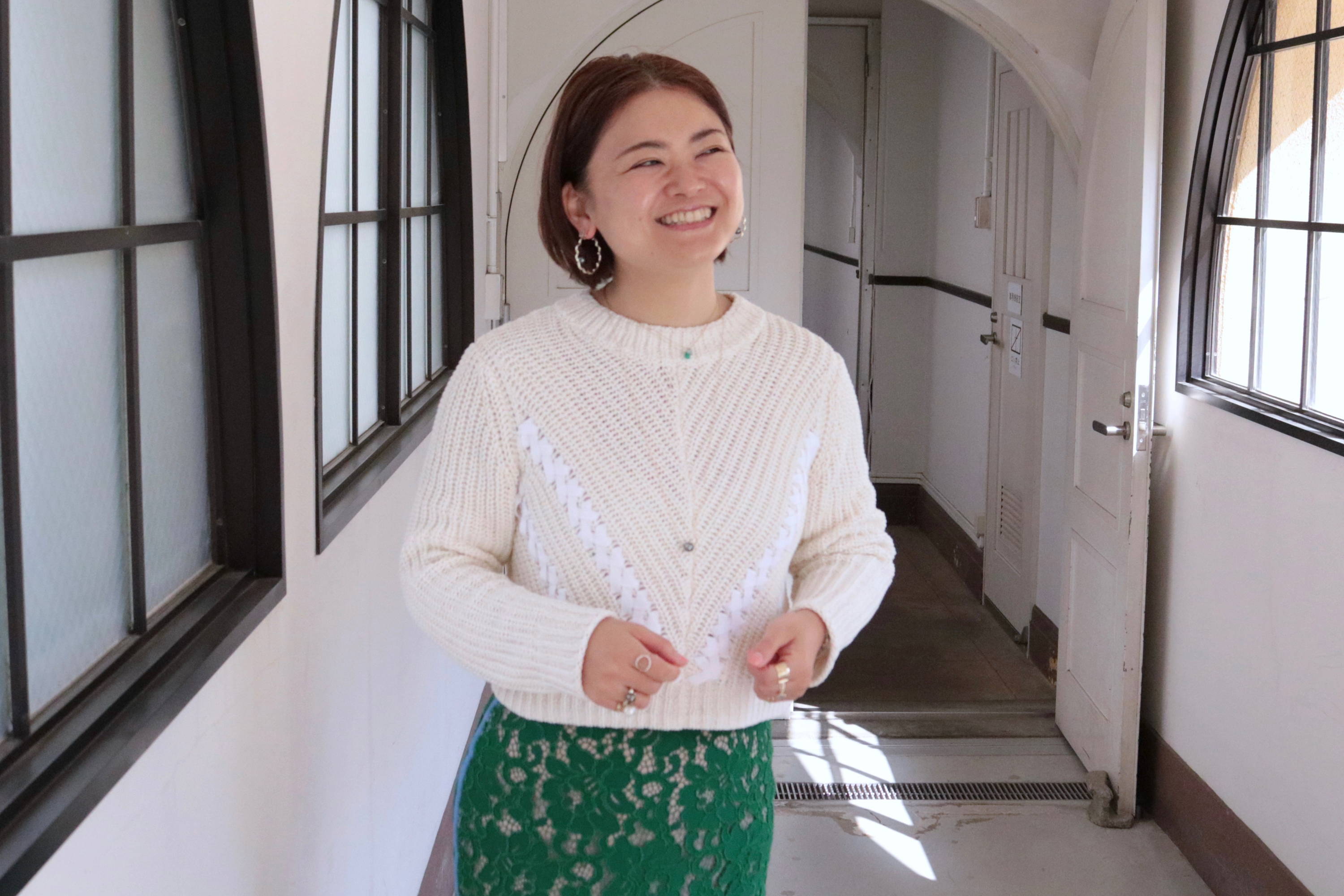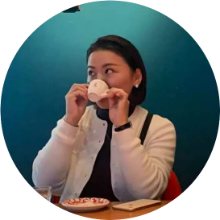 Correctly

 

Working address: Hankyu Umeda Main Store

Working history: 16 years
Favorite fashion: Torod style, color scheme that vivid color is accented

Products introduced today