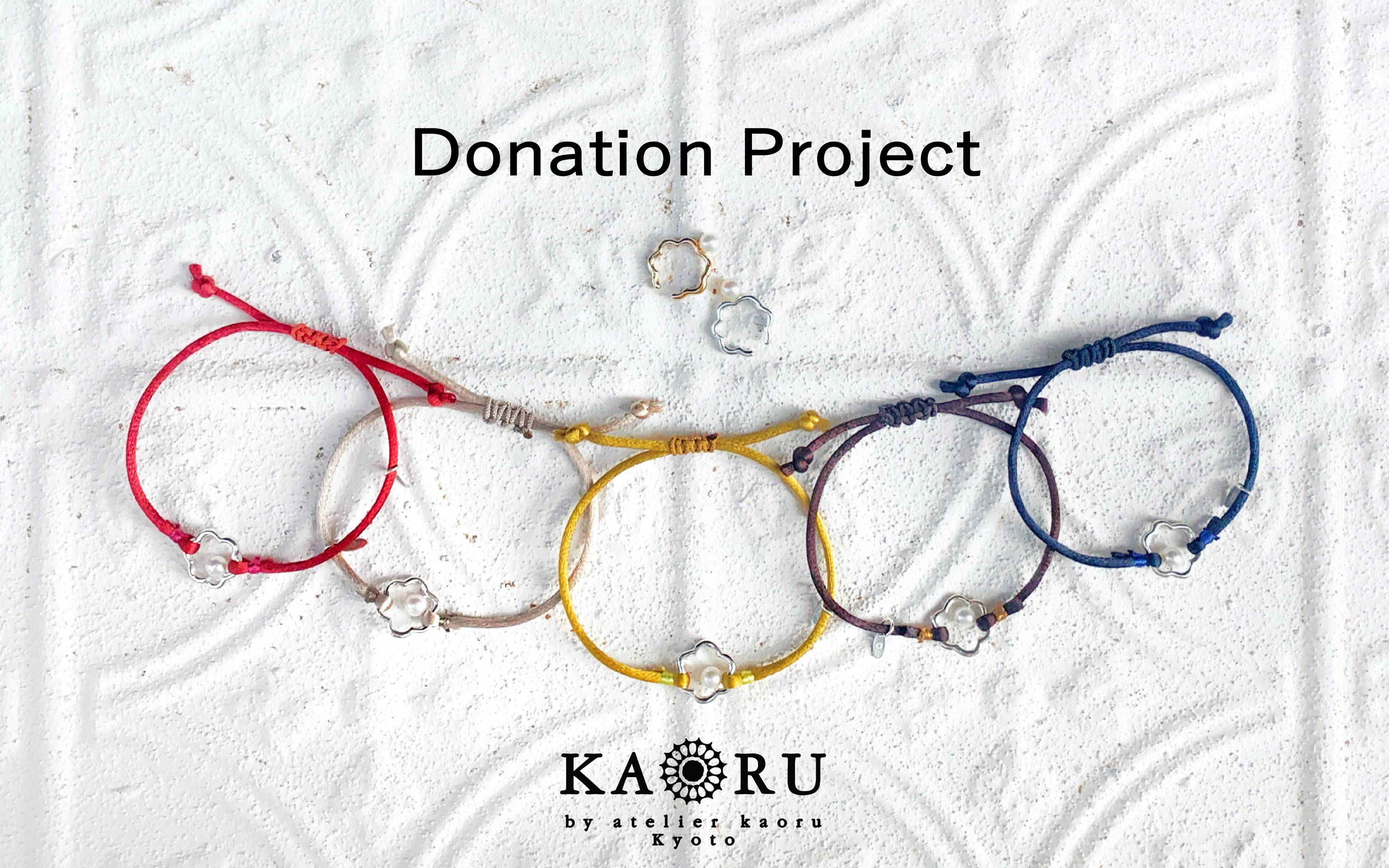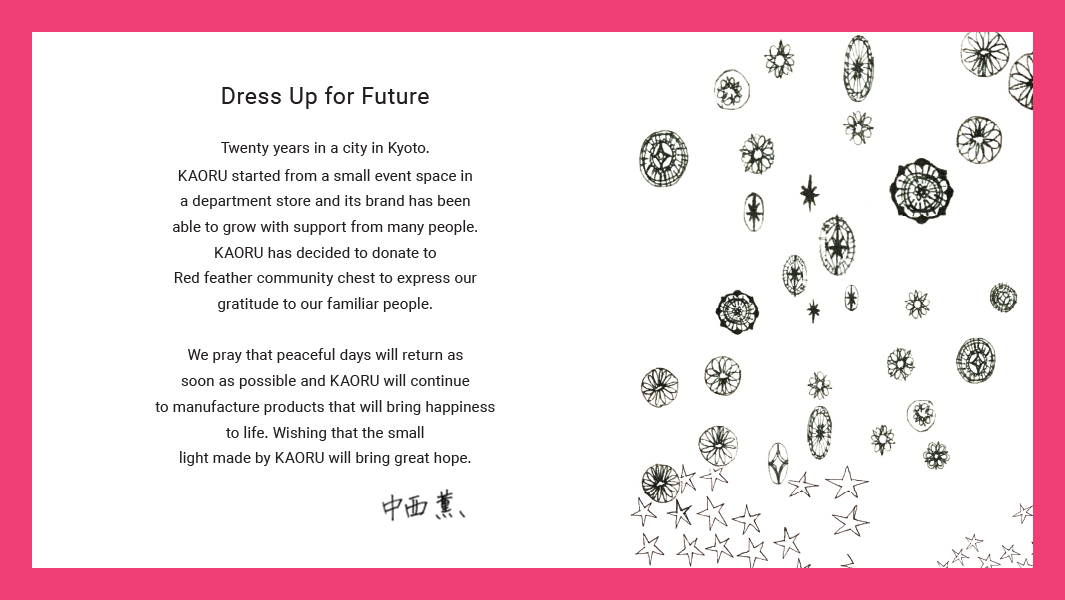 for myself. For those who care.
And for the future.
It has been 20 years in the city of Kyoto. Kaoru, where designers started out on their own from a small event space in a department store, has continued to be a brand supported by many people.
Kaoru's unique design and worldview, pursued, reflect a stance of value-finding universal value by cherishing the good old days.
Kyoto, where the atelier is located, is a rare place in Japan where tradition and innovation are mixed.
About "Sustainable Future"KAORUThat's why I'm keep thinking about what I can do.

To the extent that we can, we want to do more specific social contribution activities."KAORU Donation Project" started with primitive thoughts.
Our power is subtle.However, I believe that by continuing, the circle will expand.
That's why first of all, "for myself".
And "for the important people" around me.
Finally, a big "for the future".
Kaoru's collaborators who agree with this desire,And with our customers,We will expand the circle of various social contribution activities.

"Make women all over the world smile"

In 2020, we will provide support to families affected by the corona disaster every day, as well as support for activities to protect women's lives and health.The KAORU Donation Project has been actively supported by many people.
With " the aim of further "continuous support", the project with joicfp, an international cooperation NGO that was very popular in the first series, has been further enhanced and special charity jewelry has appeared.
When you purchase this charity jewelry, 3,000 yen per piece will be donated to Joycef.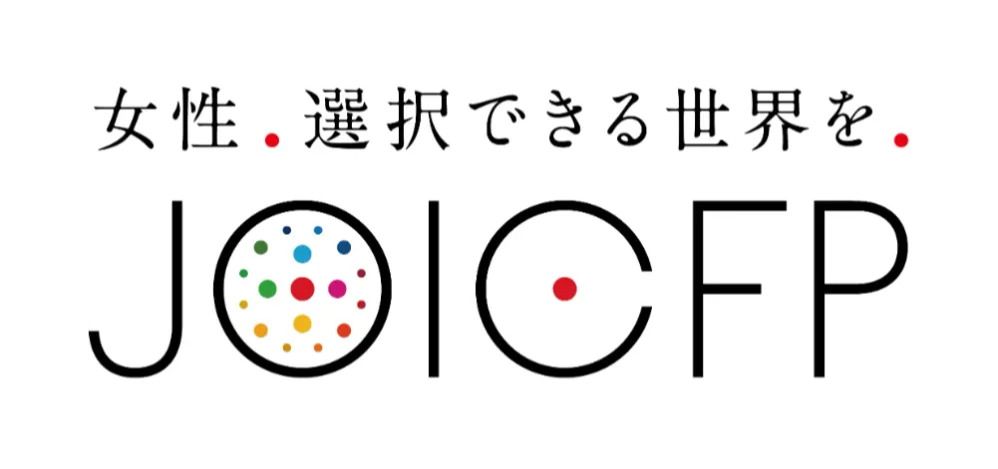 JOICFP is a Japanese-born international cooperation NGO that works to "protect women's lives and health."
For more than 50 years, I have been supporting women with the idea of "choosing their own life for all women."
KAORU deeply sympathizes with these principles and activities and supports JOICFP's activities.

This is the third installment of the project, and a special triple collaboration has been realized with the addition of Fashion Magazine [25ans], which celebrated its 40th anniversary, which has been deeply involved in charity, including JOICFP, and has been focusing on women's support activities for many years.

There are two types of charity items. [Mimoza bracelet 2nd] and [Mimoza year cuff] which the bracelet that I sold out immediately last time evolved more attractively appeared. Kaoru Mimoza, which boasts an immiscing popularity for its pursued design, is inspired by mimoza flowers, which are known as symbols of International Women's Day. In collaboration with the 25ans editorial department, we've updated the mimoza with adorable pearls.

Pearl, which is born from the "Mother Sea", has been cherished all over the world as a terring to women's happiness since ancient times. The pretty mimoza pearl that casually makes you feel the article can be enjoyed as a terring that increases femininity at any time.
When you purchase this mimiza bracelet and ear cuff, 3,000 yen per point will be donated to Joycef.
※ Because of the limited quantity, please forgive us in the case of Sold Out.
---