Hydrangea, Botanical, Bouquet, Alium, Mimosa, Hurrum ...
Beautiful flowers and plants that are important inspiration sources of Kaoru.
It is only there, and I can carry a happy feelings and happy feelings, and a flower plant like "jewelry", and the manager of Aoyama's popular flower shop "All Good Flowers": Seems to feel the season to Hirano-san We will select flowers and plants and update every month.
Seasonal Flowers of this month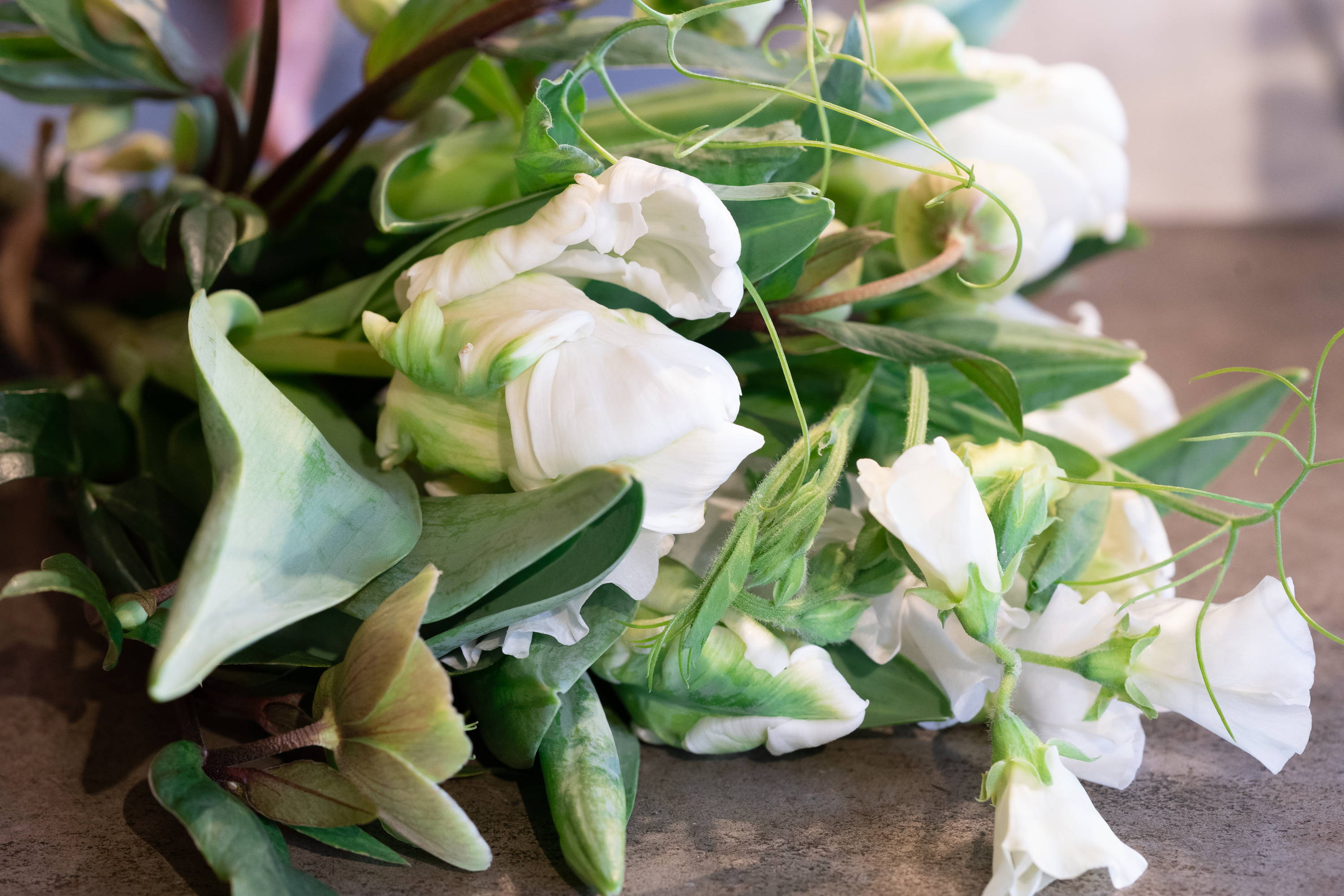 ALL GOOD Flowers in a bright shop full of lure and vivid plants. Seasonal flower plants in February were selected by Hirano-san.
1 Tulip 2 Christmas Rose 3 Suites
Vivid green and soft lush white petals. Flower plants that make vitality feel are purchased every month, water and gold and smoke a day, and they will be arranged at the storefront on the next day (Tuesday, Thursday, Sat).
Everywhere, fresh floral plants can be enjoyed by changing the beauty from the day when you reach your home, 5 days, and a week and time. How do you feel the season with ALL GOOD FLOWERS that will be friendly and propose beautiful flower plants.
KAORU Jewelry with Flowers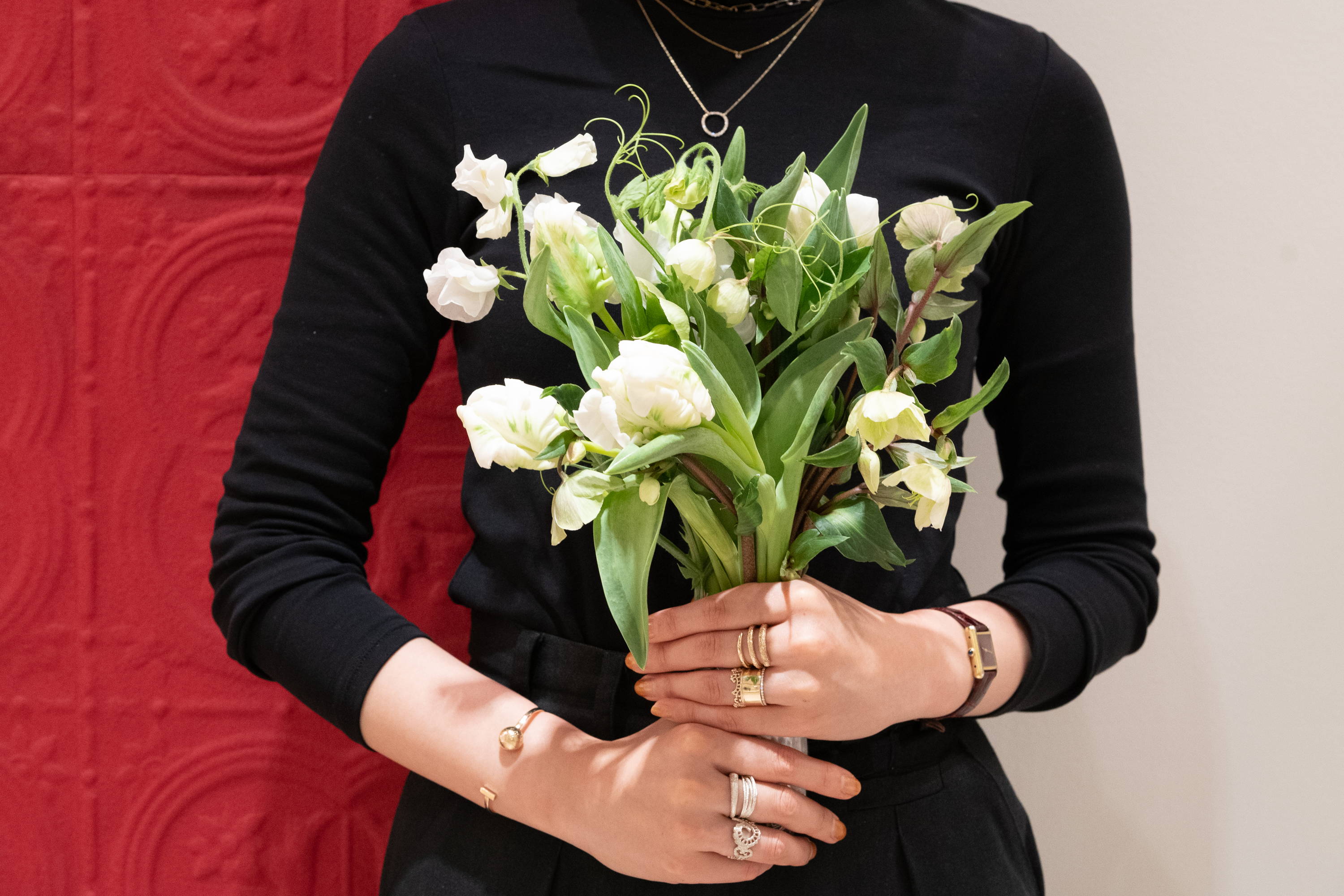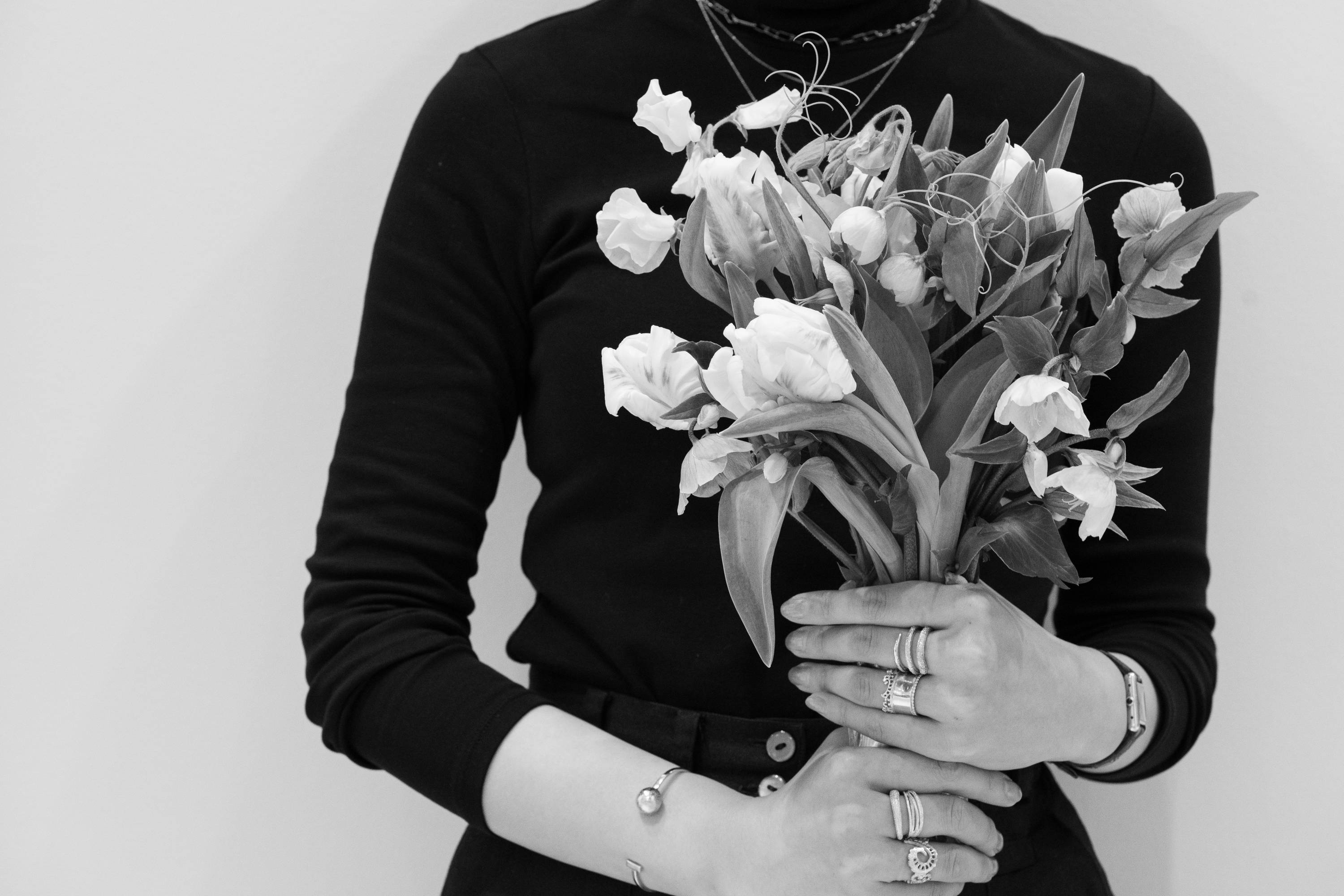 S / S new work 2nd "Corno (Corno)" starts. A stylish design that pursues the simpleness, and the surface carving is Corno where you can enjoy the texture.
Metalweight and cool plates are combined with races and cool plates that fuse soft movements and styling. Enjoy the new KAORU with free sensibility!
Products introduced today
Special Thanks To All Good Flowers
Minami Aoyama, Minami-ku, Tokyo 1-12-13 Share Green